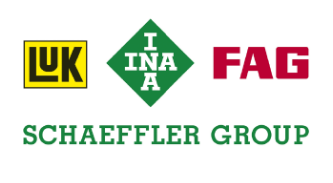 SCHAEFFLER GROUP
Having over 130 years of experience in the production of bearings, the group currently owns two world-famous bearings brands, INA and FAG. With a large scale of development, the group is currently producing more than 40,000 types of bearings, is the world's leading supplier of bearings for more than 60 industries.
HISTORY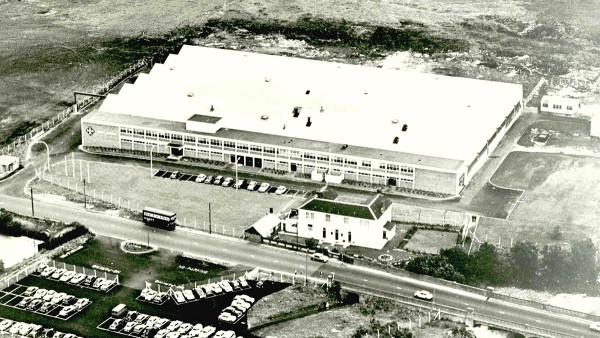 1883: Friedrich Fischer in Schweinfurt first designed a machine capable of producing steel balls that were ground to a completely round state and in large volume.
1905: On July 29, the FAG brand name is registered with the patent office in Berlin. The FAG registered trademark stands for "Fischer's Automatische Gussstahlkugelfabrik" or "Fischer's Automatic Steel Ball Mill".
1939: Acquisition of Davistan AG, a Jewish textile company.
1946: The brothers Wilhelm and Georg Schaeffler establish the brand INA in Herzogenaurach.
1949: The cylindrical roller bearing developed by Georg Schaeffler becomes a reliable component for industrial applications.
1965: LuK Lamellen und Kupplungsbau GmbH established in Bühl (with INA as one of the investors).
1999: INA takes over LuK GmbH
2002: Acquisition of FAG Kugelfischer AG, Schweinfurt.
2003: INA, FAG and LuK establish Schaeffler Group.
2008: The Schaeffler Group acquires Continental AG.
2009: President and CEO of the Schaeffler Group, Dr. Jürgen M. Geissinger, was elected president of the World Bearing Association.
2011: Schaeffler Corporation becomes Schaeffler AG and Schaeffler Technologies AG & Co. KG
2013: On October 4, an employee letter stated "… Mr. Klaus Rosenfeld will assume the position of CEO in addition to his current responsibility as Chief Financial Officer".
2013: The third generation of Schaeffler's electric shafts, introduced in Schaeffler's ACTIVeDRIVE, becomes a promising experimental production product.
2014: Schaeffler opens Russia's first Russian factory in Ulyanovsk, thereby supplying high-quality products to domestic and foreign automakers as well as the railway industry.
2015: Schaeffler successfully completed its initial public offering on October 9, 2015 with the motto "We share success".
2016: The "Mobility for Tomorrow" strategy was approved. US and Chinese factories expanded and a new facility opened in Chonburi, Thailand with a new office in Moscow, Russia.
VIETNAM SCHEAEFFLER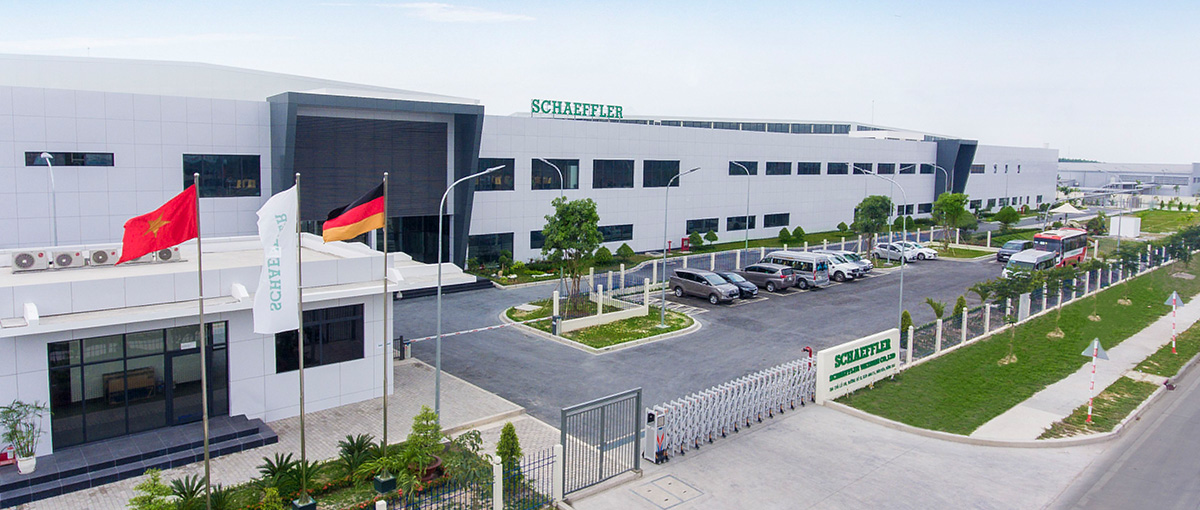 (Schaeffler factory in Dong Nai, Vietnam)
Schaeffler Vietnam is a branch of Schaeffler Group operating in Southeast Asia. Schaeffler's factory was officially inaugurated in Amata industrial zone, Bien Hoa city, Dong Nai province in December 2007. During that time, Schaeffler also expanded service to customers in the North with an office. second business in Hanoi. With a total of more than 370 employees working in three main locations, Schaeffler specializes in the manufacture of bearings with a portfolio of industrial bearings and related components with the best standards, and providing services. installation and maintenance service of bearings.