SKF is the largest manufacturer of bearings in the world, at present SKF has more than 108 manufacturing plants and employs 44,000 people worldwide. SKF has the largest industrial distributor network in the industry, with 17,000 distributor locations in over 130 countries. SKF is one of the largest companies in Sweden and among the largest public companies in the world.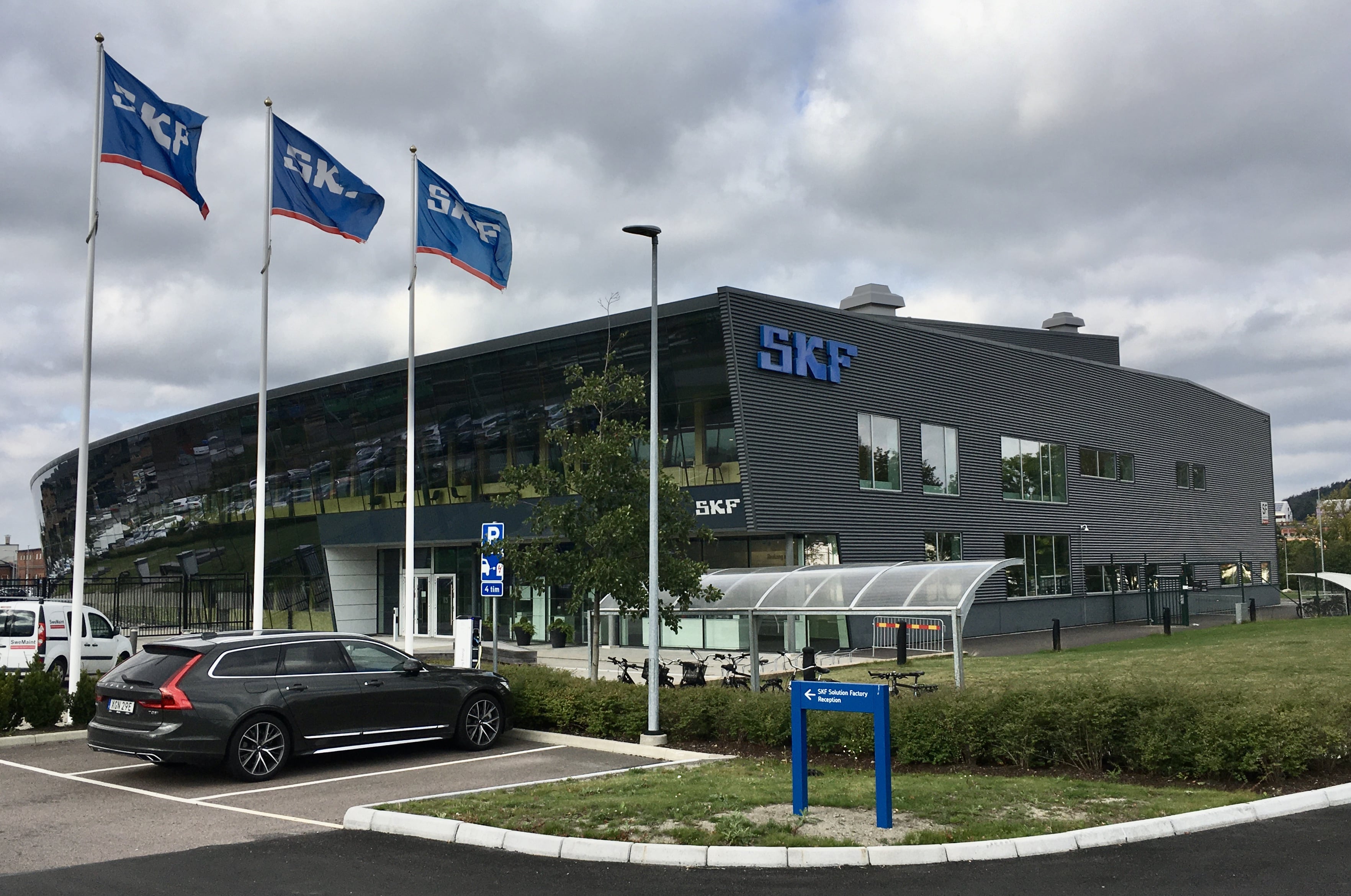 (SKF headquarters in Goteborg, Sweden)
ESTABLISHED HISTORY
The SKF Group was established in Gothenburg, Sweden in 1907. Its main industry is the manufacture and supply of bearings, seals, lubricants and lubricating systems, spare parts and services. related departments around the globe.
Seven Wingqvist then 30, a factory engineer responsible for repairs and maintenance at Gamlestadens Fabriker, was not satisfied with the performance of the then-in-use bearings. These are hard bearings, imported from Germany, and if the long axes on the machinery in the textile mill are at least deflected, the bearings will become overheated and damaged, causing costly production delays. In the spring of 1907, Wingquist made a breakthrough: a self-aligning ball bearing with a spherical groove on the outer ring, shared by both rows. This allows the inner ring to be freely aligned against the outer ring, with no negative impact on bearing function. The new bearings solved the problem associated with shaft misalignment and thus eliminated frequent production stops. Self-aligning was especially useful in the less-perfect machines of the time and in buildings with settlement problems, which was the case with Gamlestadens Fabriker, since much of the land on which Gothenburg was built was clay.
On February 16, 1907, Wingqvist filed patent No. 25406, a self-aligning multi-row radial ball bearing. Patents granted on 6 June in Sweden coincide with those in 10 other countries. The new bearing was successful from the start. Three years after SKF was founded, the company has 325 employees and a UK subsidiary. Subsequent production operations were established in many countries.
By 1912, SKF was present in 32 countries and by 1930, the team of more than 21,000 had been working in 12 production facilities worldwide with the largest facility in Philadelphia, USA.
SKF began operations in India in 1923 by establishing a commercial outpost in Calcutta. The initial activities involve the import of automobile bearings. SKF India Ltd was established in 1961 following the cooperation between AB SKF, Associated Bearing Co. Ltd and Investment Corp. of India Ltd. In 1963, SKF established its first bearing factory in Pune, Maharashtra.
Assar Gabrielsson - SKF Sales Director, and Bjorn Prytz - SKF CEO were the founders of Volvo AB in 1926. Initially, the company operated as a subsidiary automobile company within the SKF group. Beginning in 1927 SKF financed the production of the first thousands of cars, built at Hisigen in Gothenburd. SKF used one of the company's trademarked names: AB Volvo, derived from the Latin "I roll", with a clear implication of bearings in motion. Ownership of Volvo lasted until 1935 when the shares were eventually divested.
CURRENT BUSINESS ACTIVITIES
Today, SKF is the largest manufacturer of bearings in the world, with sales in 2019 of SEK 86,285 million. The SKF Group is currently comprised of about 150 companies including seal maker Chicago Rawhide. Since its inception, SKF corporate headquarters are located in Gothenburg. A recent acquisition was made by Economos, part of Salzer Holding, an Austrian-based seal maker, Jaeger Industrial and ABBA, Taiwan's linear actuator manufacturers. The company's clients include General Electric, Rolls-Royce and Pratt & Whitney. SKF also supplies bearings to Ferrari racing cars used in Formula One races and is an F1 sponsor.
SKF BRAND BEARINGS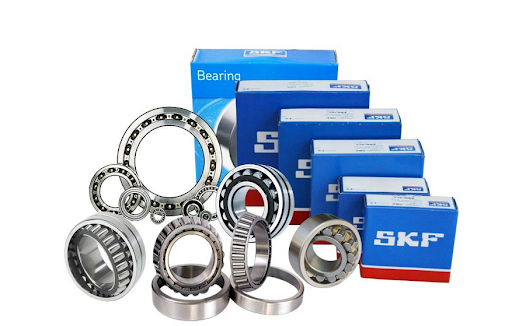 SKF manufactures virtually all types of bearings and bearings based on actual needs over its 100 years of development. There are 4 groups of SKF focused and pioneering bearings including:
SKF standard bearings
SKF Explorer bearings
SKF energy-saving bearings
SKF super precision bearings

From the above 4 large bearing lines, SKF divides the variety of bearings to suit the needs of the different application purpose markets:
SKF ball bearings
Self-selected bearings SKF
Tapered SKF bearing
SKF drum bearings
Ball bearing block SKF
SKF bearing bearings
SKF roller bearings
SKF needle bearings
SKF angle contact bearings
SKF heat-resistant bearings
And many other types of bearings ...